After a long day at work when we go home, we look for good vibes, a soothing environment, and a clean place. We are sure while reading this you have similarly imagined your home. This imagination can be turned into reality with some extra effort while decorating your home. Do not worry! You do not need any expert interior designer, we have got home interior design ideas that will help you make your home look the same you have imagined.
Tips For Interior Design Styles
Take out your pen and paper and start making notes while reading the blog. 
1. Choose Colours Of Your Personality
The very first thing that affects the room's beauty is its colour shade. So be attentive while choosing the colour for all rooms. Gone are the days when the girl's room was pink, and the boy's room was blue. Now we have contrasting lives, so the rooms should have aesthetics too. Choose the basic colour for the front wall and the lighter shade of the base colour for the rest of the walls.
Each colour defines some personality traits. Check the colours, match them with your attributes, and select the one which goes best with your personality. Then, take an A4 sheet and small paint pots. Paint the sheets with the colours you have selected. See if they are going well with the room or not. Then take the final decision. 
Ideal colours for different rooms:
Bedrooms – Green, lemon yellow, purple, orange

Living Room – Brown, white, beige, lime green

Kitchen – White, Yellow, Blue, Soft Beige, Creamy White

Bathrooms – Soft Grey, Charcoal, Pistachio, Taupe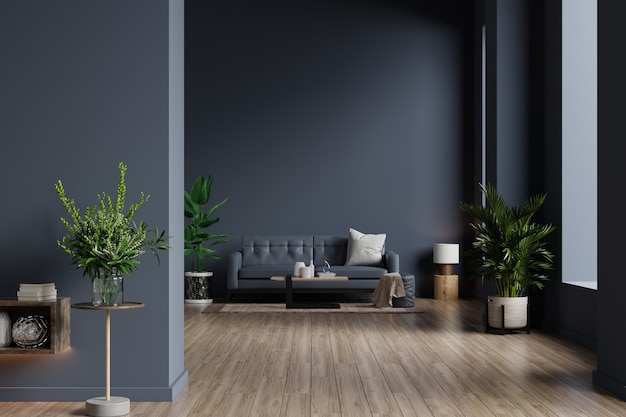 2. Add Your Soul To The House
Remember, the house belongs to you and your family. It must reflect your presence. Your choices, preferences, moods, photographs and everything which defines you and your family should be there in your home.
Imagine a guest looking at the painting saying, it must be your mother's choice! The design defines your mother's taste. Won't you feel delighted to hear such compliments? If yes, then sprinkle the pieces of your reflection everywhere in the house. 
3. Decorate Your Interiors With Houseplants
Adding the green elements to the home decor makes it look appealing. Indoor plants go with all kinds of rooms and decor. You can put them anywhere and everywhere (strategically) in the house. Moreover, we know indoor plants offer multiple health benefits, including air purification, improved concentration, less mood swings, etc. Therefore, having a decor element that suits every corner and offers various health benefits is a must-have home decor item.
4. Buy "Make It Look Bigger" Decor Items
If you have rooms small in size then you must buy the following things to make your room look bigger:
Paintings in vertical orientation give a longer visualisation to the wall making the room look bigger than the actual. Also, pick just one piece of art for the wall. It should not look cluttered. If you want to have multiple images, choose just one wall for it, except the front wall.
Darker shades like yellow lamp lighting make the room look smaller than it is. On the contrary, if you opt for lighter shades like white lighting, it will give an illusion of larger space. 
Multi-Functional Furniture
It will be easy for you to store your stuff in the furniture if you have multi-functional storage ones. Moreover, sofa-cum-bed can also help to utilise a room's space.
Like vertical artworks, long curtains give a larger view of the room. It feels like you have large walls. Moreover, do not buy dark curtains or blinds. It will make your room look darker and smaller.
5. Choose Furniture Wisely
We all want a king-sized bed, large L-shaped sofa and big dining table but it should fit in the house space. Do not buy furniture for the sake of its lavishness. Moreover, the furniture should not look tight fitted, let the air roam around your rooms. Look for options that look luxurious and complement your room space.
6. Do Not Make Your Ceilings Feel Left Out
Your ceilings deserve your creativity too, add some colour there as well. Usually, we prefer simple & plain ceilings, but we can play with the colours and make patterns too. 
Patterns reduce conscious thinking, makes us energy-efficient, and it is the best thing our brain does. So making patterns on the ceiling is good for your mind too.
In The End…
Most importantly, always take a picture whenever you place something in the room. Things may look good from the closer view, but may not complement the entire set-up of the room, which you will be able to judge from the distant view only. 
Not to forget! Your home should look different, which calls for your creative mind. Add your ingenious to our home interior design ideas to give a unique look to your home. We love reading your comments. Let us know in the comment section what unique things you did to make your home look stunning.