It is quite difficult to vibe with kids these days. They want you to be as cool as they think they are. As parents, you would always try to tune with your kids, and one of its easiest ways is to know how do they talk to their friends? What are teenage slang words do they use? You can probably learn a few slangs your kids use frequently and have become part of communication.
Teen Slang Dictionary For Parents
We live in a tech-savvy period where your kids can be average students, but they know how to use gadgets more than you. Rather you learn using these gadgets from them. Now is the time you learn something for them to match the frequency of their antenna.
LOL
It's a common slang these days that you must have seen on social media as well. It means laugh out loud. So if you feel something really amusing so you can simply say, LOL! This is what your kids do all the time.
GOAT
No, we are not talking about the animal. Haha. It means Great of All Time. So next time when you feel like appreciating your kid. Ask him that it's just G.O.A.T. … Lol.
OMG
It expresses multiple feelings. You could be happily saying 'Oh My God' or frightenedly. So be sure about the tone when youd child says 'OMG.' 
YOLO
Teenagers are using YOLO (You only live once) to justify their behavior. For instance, if they bought something really expensive so they could be justifying by saying, Oh Mom! YOLO (You only live once).
Kids understands more when you talk in their language. So when they do some critical mistake, you can also say, you better not repeat it – YOLO!

OOTD
Trending social media hashtag, #OOTD means Outfit of the day. So ask your kid to get dressed up and click some cool pictures together and upload it on social media with the #OOTD. 
It really helps to vibe with your kids. You will become coolest parents in your kids' eye.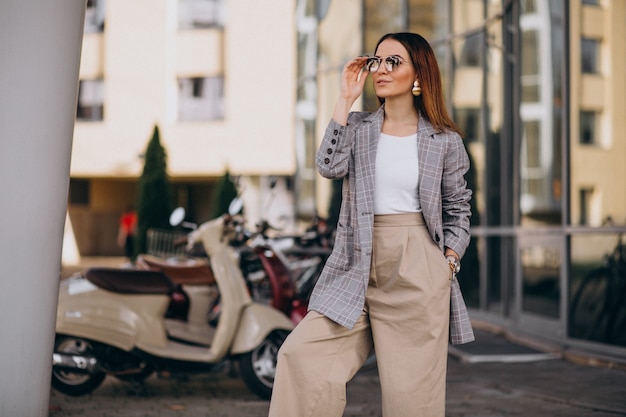 Slay
It is used for a general compliment. Like, you are 'slaying' today which means you are looking exceptionally amazing today. You must try this on your wife. :p
Bae
It is the easiest slang ever that kids use for their loved ones. It simply means baby in a romantic or loving sense. Its full form is 'before anyone else,' You can help your kid to make a flirty line using 'bae'; "I want to have you in my life bae."
Stan
According to the teenage urban dictionary, 'stan' is used for an exceptionally devoted fan of a particular celebrity or an individual. So if your child is a fan of Tom Cruise, you should be saying. 'Oh, dear! You are such a stan of Tom Cruise.'
Binge Watch
It means watching multiple episodes of web series in one go. Know this, use this, and bond with your kids. Your kids always want to do this with their friends because they feel you may not have time for them. Plan a weekend 'binge watch' to their favourite web series and get closer to them.
Lit
It's a word used to say that something is active or famous. It could mean 'drunk' too. So you can say, 'the guy at the party was so lit.' Here the sentence could have two meanings; the guy was too popular or, the guy was so drunk. Haha. 
SMH
If your kids are surprised hearing you speaking their slang, they will use this one, SMH, Shake My Hand. For instance, your kid says, 'SMH, my father said I look handsome, AF!' If they say so, congratulations, you are in their squad now.
Wig/Snatched
It's another word in a kid's vocabulary used to express that someone is looking nice. Although snatched is mostly used for telling that you look 'skinny.' You can still use it to say you look gorgeous, handsome, and amazing. Whereas 'Wig' is used to compliment something that looks good or amazing.
TBH
Simply means, "to be honest." Comment on your kid's Facebook feed like, 'TBH, you look incredible,' and get fame in your kid's friend circle.
#TBT
It basically arises from Instagram, #throwbackthursday. You can use this hashtag while uploading a picture from the past with your kid on your Instagram feed. We are sure your kid will reshare it on his story as now he feels his parents are as cool as he thinks. 
DM/PM
Ask your son to PM his trip details to you on WhatsApp. DM means direct message(originated from Instagram), and PM means Personal Message (adapted for WhatsApp).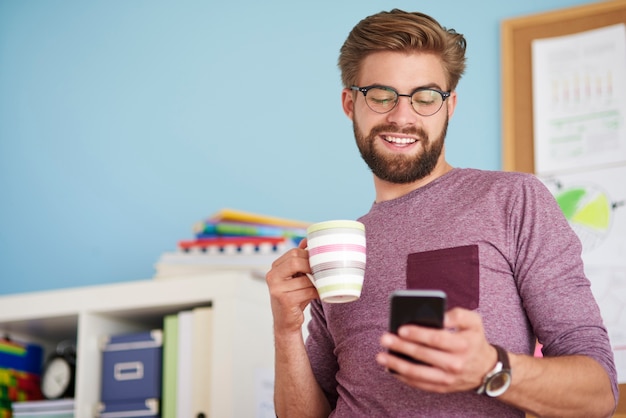 Summary
Like these, there are many more slangs that your kids must be using that you are not aware of. Put those in the comment section so that we can come back again with teenage urban dictionary slang. Remember, you do not need to learn something just to go with the trend and must Instil the moral values. Just try to learn their kind of language to have better communication.