Leaving the luxuries of the home aside and living a van life is a tough decision. Since you are here, you must be ready for the adventure it offers. One day you may have the sun at the top to wake you up and, the next day, you may be struggling with the rain. Van life is a full-fledged package of unbelievable experiences, tonnes of problems (with solutions, of course!), astonishing memories, and lots of learning. We are here to share some essential tips for surviving van life so that you may not feel lost during this period. 
Essential Tips To Make Your Van Life Smooth
You should know your van as much as you know yourself. 
We are sure you would not want to be entertained by the corps. Some countries restrict driving a van to more than a specified weight. For that matter, it's imperative to know your van's height, width, and weight.
For example, if you are travelling to the UK with a category B driving license, you are allowed to drive a van weighing up to 3.5 tonnes only. If you do not meet the criteria anyhow, it's not worth taking a risk.
Moreover, different areas have different weather and climates. You must know the height and wideness of the van to understand whether it can protect you from rain, storms or anything that the destination could offer.
Do Not Forget The Mandates
Driving on the roads of Australia without sunglasses will be regretful, for sure. Similarly, there are many things that you may forget packing and regret at the end or buy at higher prices. To avoid this, pay attention to your necessities. 
Additionally, pack the safety equipment as per your destination's rules. For instance, it is mandatory to have a fire extinguisher while driving to Poland. 
Check Weather Conditions Before Accelerating The Van
Most of the time, you will be spending your nights in random parking stations or somewhere in the open air where your van bed and the blanket are the only comforts you will have. Make sure you check the weather conditions before leaving the house and pack your stuff accordingly. 
Take Snacks Seriously!
No one can drive for long hours without food. Of course, you can not prepare food every time you feel hungry, and you may not get anything to eat for hours while driving. At that time, only the packed snacks will come to the rescue. 
On top of that, pick non-perishable sealed snacks that would stay fresh for a long time. Also, do not hesitate to pack in a decent quantity; you never know when you have to fill your tummy with snacks only. During van life, this could be a new normal too.
Make A Checklist For Your Tools
Tyre punctures and car breakdowns are never invited but still, they visit us! It is one of the learnings one can get in van life. You may not get a mechanic in your area, and you have to repair your car on your own. Thus, before you forget, make a checklist of all the required and suggested tools and pack them on priority. Especially tyre puncture kit, extra jacks, and car repairing kit.
Be Prepared For Sick Days
As car breakdowns, your breakdown could invite themselves too. Make sure you have all your medicines and a first-aid kit in case of injury or wounds. Keep a check on the doctor's availability near your spot if required.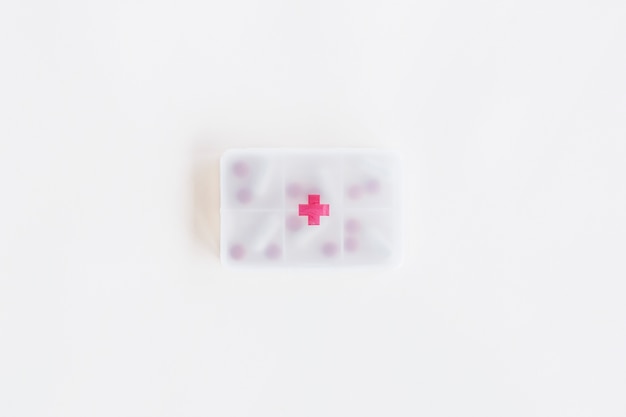 Van Life Travel Insurance Is A Must 
Some companies offer van life travel insurance so that emergencies will not suffer due to financial thoughts. Mostly van life travel insurance covers accidental emergencies, dental treatment, medical transportation and doctor's fees. The coverage amount depends on the plan you select, but it is necessary to have insurance before beginning the van life.
Pack Your Power Banks First!
Van life doesn't mean you must be driving all day and taking rest at night. You will have time to stay with yourself, explore new places or do the office work. To do all this, you will need your phone, laptop and camera. 
You may not get access to charging points every time. It's essential to pack at least 3-4 fully charged power banks with you. Use them only when it is genuinely required, and recharge them on priority whenever you can.
Thank God, Gadgets Insurance Exists!
Your laptop, camera, phone are the only ways of communication with the entire world. What if they fall by chance? Or got some other issue? Although you will take good care of them still gadgets are gadgets. They can ditch you anytime. Hence, you must get your gadgets insured. You can check for insurance plans on the web and get it done. 
Make A List Of Parking Stations
Not everywhere you will have permission to park your van, that too free of cost. You will have to pre-plan your parking stations for comfortable nights and less chaos. You can check apps on the web that have information regarding parking stations for van lifers.
Van Life Doesn't Mean Packed Food Only
It's a myth that van lifers eat packed or restaurant foods only. Even if they plan to do so, it will not be a healthy choice and may cost a lot. Take your cooking utensils with you and make your meals on your own. Honestly, it will be the best experience of van life.
Do Not Create A Mess In The Van
There's going to be no one to help you there in the van if you create a mess. Ultimately, you will have to clean it after driving all day. It is better to keep the van clean and stay organised. 
Conclusion
While concluding, you need to know that this is going to be a stunning van life experience. After all obstacles you will have, you will still remember this time and feel proud to attempt. These van life essentials will help you throughout the journey and make it smoother.