We are not here to make you feel body-shamed. We know you are petite. On the other hand, we know that sometimes Petites do feel like having some extra inches. We are here to satisfy that urge to look taller. Unfortunately, we can not increase your height since it is genetic and doesn't have any control after puberty. Yet, we have some fashion tricks to look taller. Do not worry it may not even cost you a penny, you may have everything in your wardrobe, just need some expert styling suggestions to utilize them well.
Learn How To Look Taller By Styling Correctly
Avoid Loose Jackets
You may have noticed that baggy jackets and shirts cover your body in a way that it appears shorter than it is. Your torso will look large but the legs will look even shorter.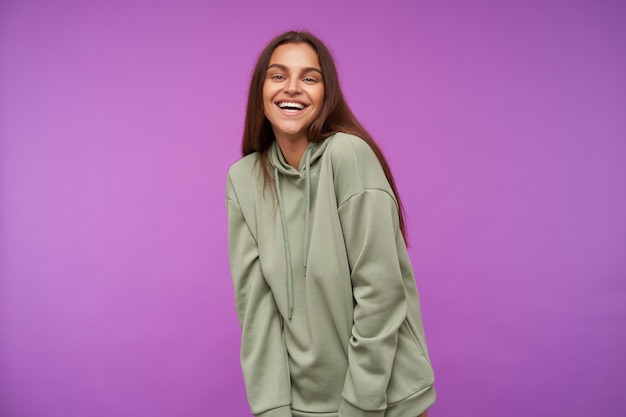 Do Not Wear Elongated Jackets
Similar to baggy clothing, long jackets hide your legs too. So you look even shorter than you are. Opt for waist-length jackets and coats so that your legs will be visible and you look slightly taller.
Wear Monochromatic Outfits
Monochromatic outfits give a cohesive look that works on the same logic as vertical shapes. The same colour from top to bottom will give make eyes run up and down giving a taller illusion.
Crop Tops & High Waist Jeans
Crop tops are the perfect choice to wear. Especially with high-waist jeans. It gives an elongated look to your legs. They hit you on the waist, which is the smallest area of the stomach so it looks flattering.
Choose Micro Prints
There is a thumb rule in fashion, big prints give shorter look and tiny prints gives a taller illusion. Therefore, you should opt for as tinier prints as possible to look a few inches taller.
Either Super Tall Or Super Short Boots
The aim is to flaunt your legs. With small boots and tight jeans, your legs will have a straight shape. Similarly, long boots highlight your legs in a manner to give a taller illusion. You do not need to wear any heels in this case. Highlight the straightness of your legs, that is it!
Vertical Stripes
The vertical stripes roll one's eye up to down that tends to give a taller appearance. If you wear something with a vertical pattern, you will automatically look to have more inches than you have.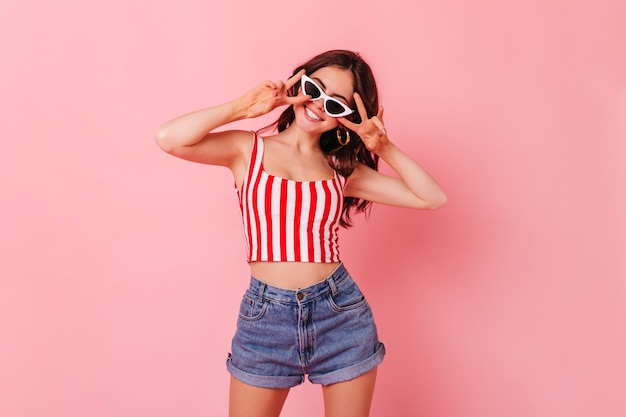 Wear Toe Pointed Footwear
Toe pointed footwear give an elongated look to your legs. It adds an inch or two to your feet. If in case of the heel, it adds four-inch extra height (two of foot, and two of heels).
Moreover, you do not necessarily need a pointed heel. Flat toe-pointed sandals will serve the purpose too.
Tuck-In Your Skirt
Well, this sounds uncomfortable sometimes. So do it sometime only :p If you feel you are not comfortable wearing tuck-in skirts, wear it only if you feel like otherwise, you can go for other options too.
Wear V-Neck Dresses
Yes! It has a logic behind it. It gives an illusion of a longer torso that eventually makes you look taller. Also, they are so common in clothing that you may have hundreds of them without even knowing. So it saves your penny to add more stuff to your wardrobe.
P.S. Undoubtedly, everyone loves V-neck…:p
Go For Neutral Footwear
By saying neutral we do not mean the flats. Ahh! They are boring sometimes. Here, neutral refers to shades that match your skin tone. It merges with your legs so well that it gives a longer appearance to your legs.
Do Not Wear Capris
No doubt you will look lovely in capris but in regards to looking taller. We are afraid to say this, but capris should not be the choice. If you want to look tall, you should wear either some extremely shorts or long. There is no in-between.
Tights Are Not For You
We know in the beginning we said do not wear baggy clothes and discouraging tight clothing too :D. Well, it means that you should not wear tight dresses that stick to your figure and give a perfect body curvature. Indeed, you will look fabulous but not taller. And here, we are concerned about the taller illusion.
Do Not Wear Busy Prints
What are busy prints? The term is quite self-explanatory. Busy prints are the ones that seem complicated and unpatterned. It feels like a lot going on. This pattern confuses the viewer where to look and form a view. Therefore, you may look shorter than you are.
Wear Nude Shades
They are not so trendy but suits well on Petites. Nude shades such as camel, tan, apricot, peach, olive have an undeniable leg-lengthening effect. If styled correctly, you can have the desired look.
Avoid Horizontal Stripes
While vertical stripes are good to go to look taller, horizontal stripes roll eyes across you rather than rolling them up and down. Therefore, you may get an elongated look.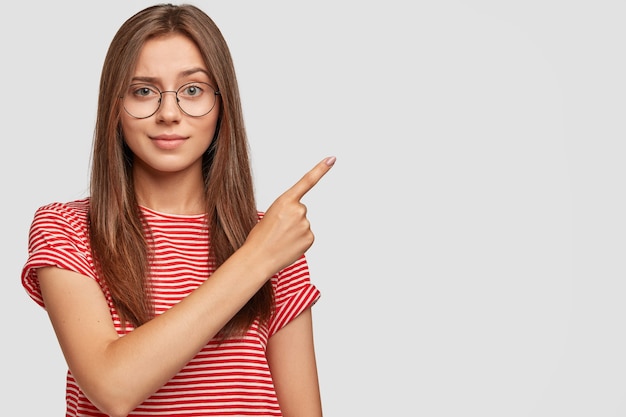 In The End
We have covered the fashion tips to look taller. Make sure to not wear baggy clothes and long jackets. The aim is to give an elongated look to your body. While deciding to wear something to serve this purpose, remember just one rule; the eyes should go up and down to have a look at your outfit. If it is revolving across the body, your motive will not be served. Do not stick to these tips as your fashion rules. Explore things and wear anything you like. You will look lovely whatever you wear.  For more beauty & fashion tips, tricks, and information you can follow our blog.