Every individual has different thoughts, decision-making, views, and life approaches. So their parenting style differs. It is okay to be different, but there are some things that every parent must adhere to, the basic principles of good parenting. 
Well, parenting isn't as easy as it may look. Understanding child psychology and shaping their mindset while considering moral values as well. It is a difficult task everyone performs once in a lifetime. We are here to help you go through your parenting phase.
Fundamentals Of Good Parenting To Make This Phase Easy For You
Your Kids Overlook You
There's a saying, "your kids do not watch you teach them, they do watch they watch you." That means, if you are lying in front of them, they will feel it is ok to lie. If you will be into gadgets all the time, they will adopt the same habit eventually. 
If you want your children to have a disciplined life. You have to change your undisciplined attitude because they are not going to obey your words, they will follow in your footsteps. Be careful.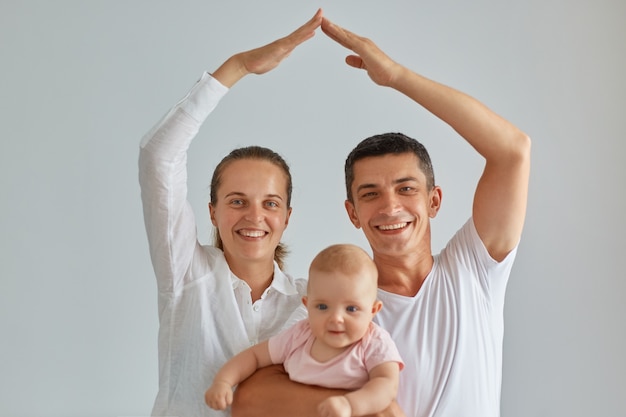 Give Respect To Your Kids
Kids deserve the same respect we seek from them. However, it is important to teach them the art of giving respect before expecting the same from them. For that matter, you have to be courteous with your children, you should respect their voices. 
Respect is more nonverbal communication than verbal. Therefore, they should learn the meaning of respect from your actions rather than your words. Do not tell them how they should respect you, just portray the correct examples in front of them by giving respect to them.
It Is Fine To Express Your Love

Some parents think being extra caring and loving could spoil their kids. This is not true in many senses. Remember, an extra pampered kid can never be a spoiled brat all you need is to balance the love. Stay extra loving but make sure you are not being okay with the fact that your kid is doing something wrong just because you think he/she will understand with time. 
It is easy to develop habits at a growing age. If you focus more on your kids at this age, they will be able to lead an easier adult life even if you do not stay with them. 
Change With The Time

It is essential to understand if there is something not right to do at the age of 10, that doesn't mean you do not allow your kids to do it when they are 18. 
Perhaps you do not allow your kids to go on a school trip, that does not mean they should not be allowed to go on a college tour. The maturity level increases with time and exposure. If you feel your kid is not mature in accordance with their age, that means they have not got much experience and exposure to life they must have got.
Stay Involved And Informed

You should stay informed about your children's lives. Who are they meeting? Who are their friends? What kind of company do they have? It is your right as well as your responsibility to stay informed about your kids' life. However, that doesn't mean you keep popping into their life without their permission.
You must build trust in your kids that they share everything with you and feel safe telling if they are in some problem. For that, you must communicate with them regularly. 
Start with asking how their day was. Tell them your teenage life mistakes you made to make them comfortable talking to you.
Rules Are Important

Rules keep you in self-control and freedom makes you self-directed. Both are important in one's life but in the early ages of kids, self-control plays a major role as they do not have exposure to life and experience which you have. Create rules that are vital to make them a better version of themselves and help them to be a self-directed person when the right age will come. 
Make sure you are intervening in their lives until middle school. After that, you should be given some freedom to make mistakes and learn through them. 
Give advice but let them choose their own way.
Explain Your Decisions And Rules
Communication can change a lot. Often, we must have seen kids misinterpreting the rules as a barrier to their lives. Of course, no parent wants their kid to not have fun but every rule and decision has a reason. Always! If your kid is unable to understand your decision, go to them and communicate. 
Explain to them the consequences you thought of and tell them your fears. It will be easier for them to accept that decision.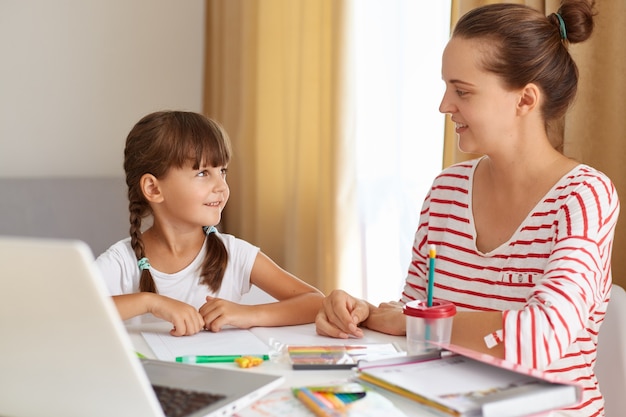 Conclusion
Every kid wants cool parents. In simple terms they want their parents to understand them and be their friends. Try to bridge the generation gap. Respect them to get the respect, express your love to them so they feel wanted and special. Tell them about your mistakes so they feel comfortable telling theirs. Communicate with them whenever you feel they are misunderstanding you. Do not do things you don't want your kids to do. They look over to you before reacting to anything. If you are polite and kind, your kids will be shaped in the same way. Try to adopt these principles of good parenting to build and maintain a valuable bond with your kids.